Our torque testers are designed with a special mechanical system for measuring torque which cancels most non-coaxial and top load influences on the measurement. These features cancel most operator induced influences on the measurement for maximum repeatability.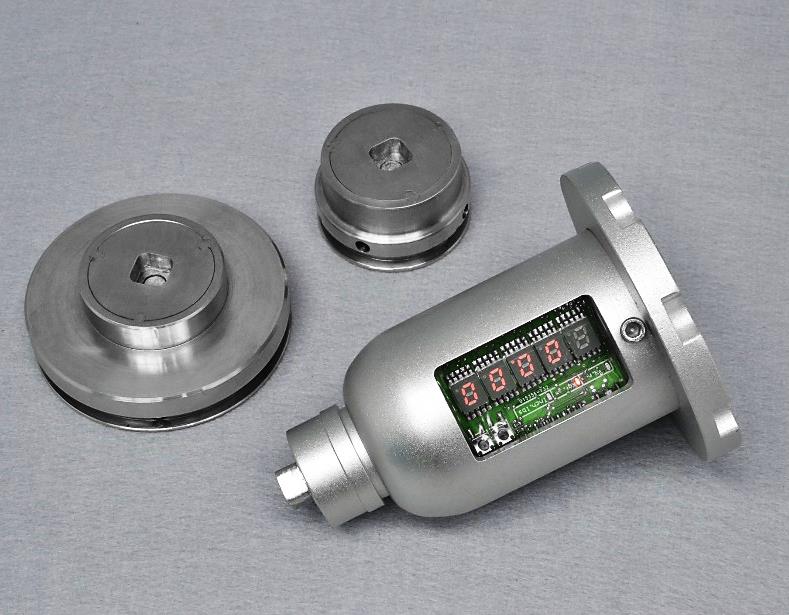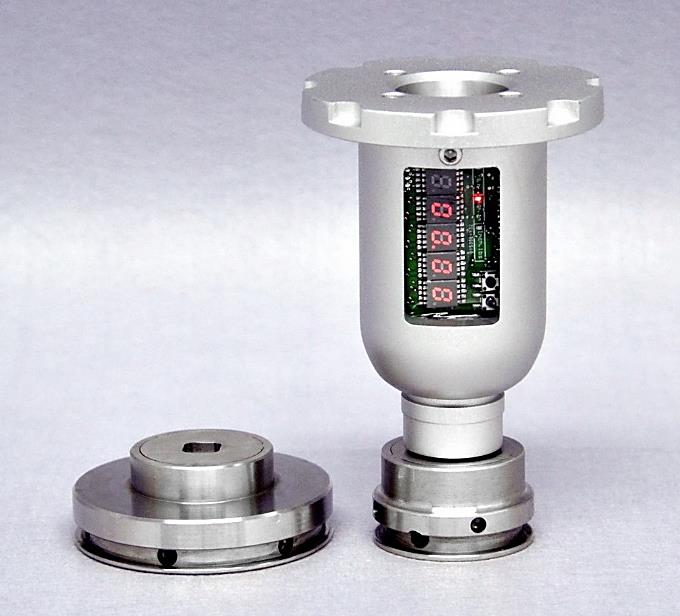 Description
The TORQUE CHECK has been developed in order to allow operators to control the torque, calibration team to check in fast way the accuracy of any torque testers and maintenance to control and adjust torque directly on capping heads.

Easy to use, just install TORQUE CHECK on the torque tester, on the cap or under the capping head and turn slowly and smoothly in opening or closing direction.

Our TORQUE CHECK can be equipped with custom-made cones for different sizes of caps.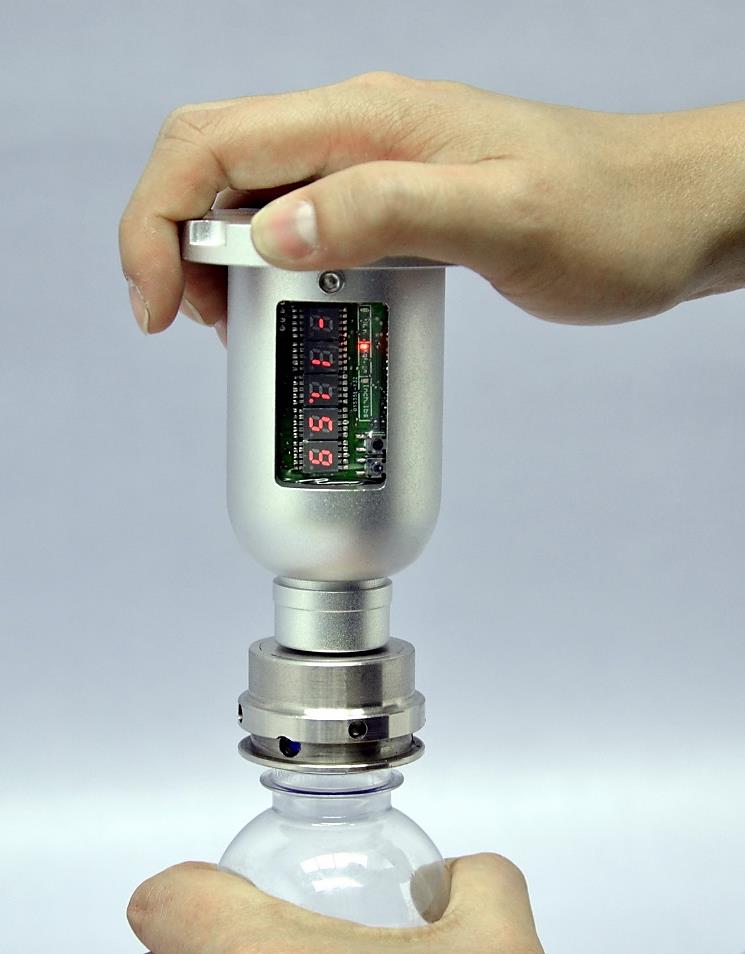 TORQUE CHECK on bottle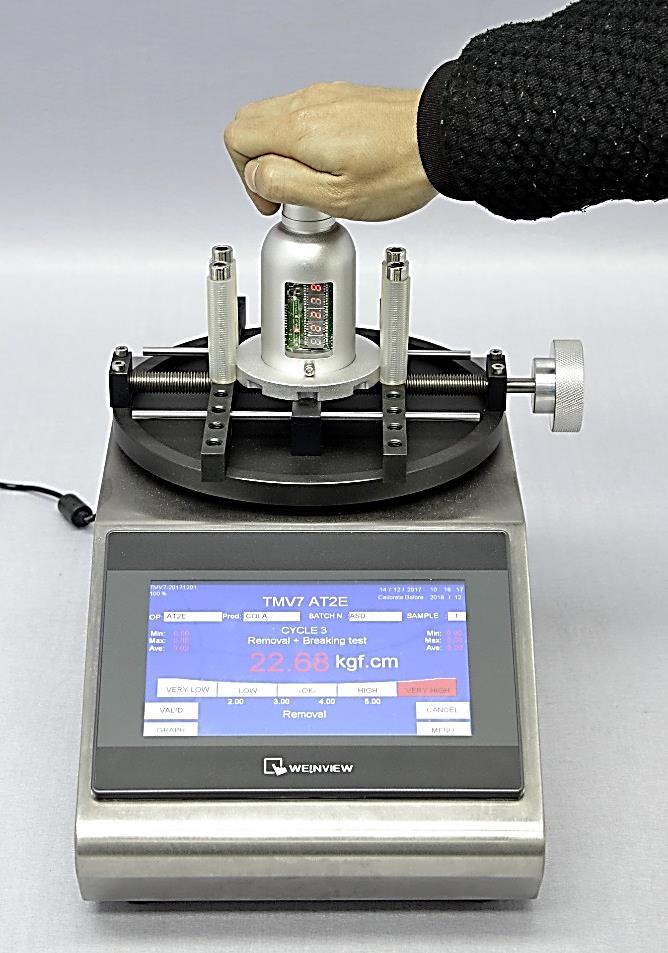 TORQUE CHECK on torque tester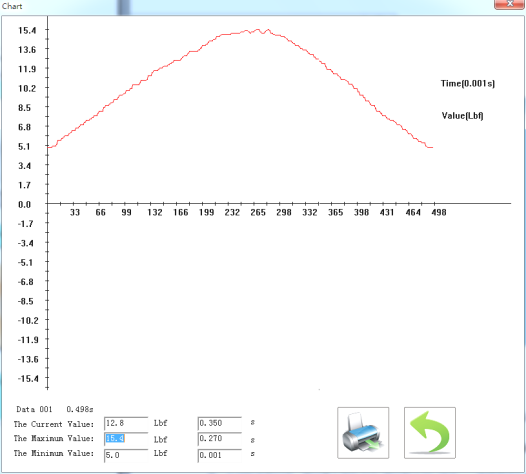 Technical specifications
Digital display
Measures in opening and closing directions
Measuring range: 00.00 to 60.00 Kgf.cm
2 Measuring modes (continue, peak)
Units: Kgf.cm / Inch.lbs / N.m
Accuracy: +/- 0.5 % of full scale
Measures memory with curves (by software)
Loading / Transfer by USB (PC)
Transport case
AC 110 - 240 V 50/60 Hz
01
Mechanical specifications
Designed on request regarding customers' drawings
Built-in battery 3H
Weight: 0.5 kg
Using
Ready to be installed on torque tester, cap or under capping head
Enables to control capping heads
No more dismantling
Optional part
Additional cone
BT ETA MEASURE software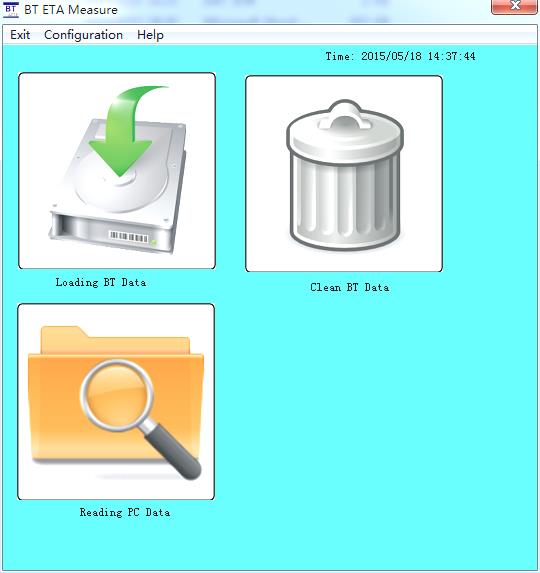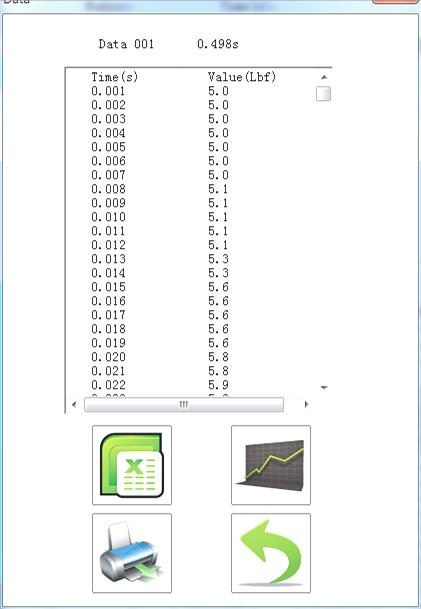 02