BT ETA TORQUE ECO Dynamometric
Torque Bottle
Design to control torque on torque testers
Our torque testers are designed with a special mechanical system for measuring torque which cancels most non-coaxial and topload influences on the measurement. These features cancel most operator induced influences on the measurement for maximum repeatability.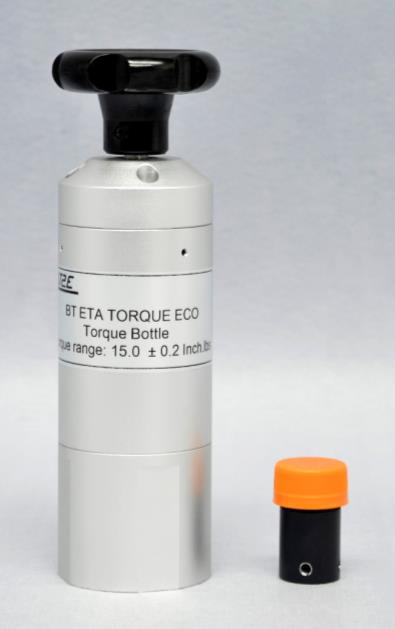 Standard BT ETA TORQUE ECO and Cap adaptor

BT ETA TORQUE ECOwith Cap adaptor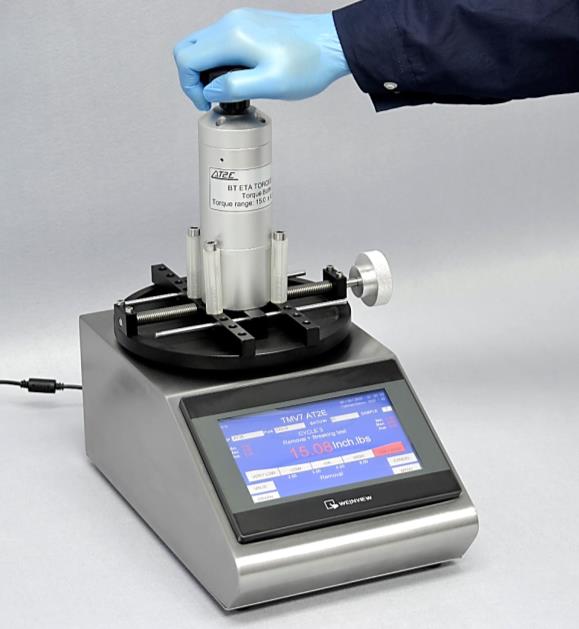 Allow to control calibration level on torque testers
Description
The new AT2E BT ETA TORQUE ECO has been developed in order to allow operators and calibration team to check in a fast way the accuracy of any torque testers.

Easy to use, just install the BT ETA TORQUE BOTTLE on the torque tester's measurement table and turn slowly and smoothly in opening or closing direction.

Then just compare the value on your equipment to the BT ETA TORQUE ECO torques setting.

Technical specifications
Adjustable torque from 1 to 15 Inch.lbs (Other range by request)
Measurements in opening and closing directions
Delivered with calibration certificate (Option)
No battery needed
Transport case
01
Mechanical specifications
Aluminium made (Stainless steel on request)
Dimensions: Customize
Weight: 1- 4 kg
02